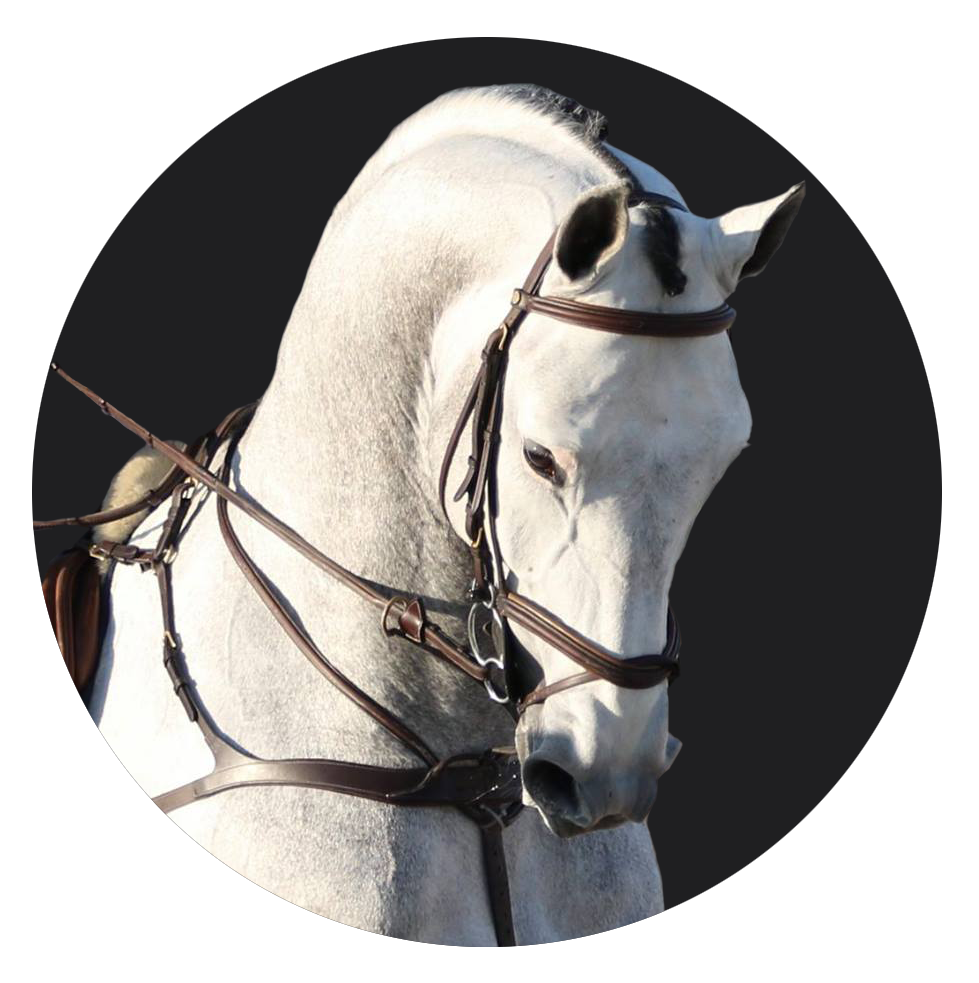 Jaguar van Paemel was imported to the United States at the age of 10, by which time he already had approximately 75 foals in Europe. Jaguar is prepotent and stamps his get with a great temperament, work ethic, and soundness. His oldest foals are starting their competition careers, and he has a son approved for breeding in Denmark. Click here for photos and video of his offspring. His first US-bred foals will be born in 2020.
Jaguar van Paemel is an excellent choice for breeding, whether you want to produce a show jumper, a hunter, a dressage horse, or an eventer. His career has been in jumpers, but his smooth and scopey style – passed on to his offspring – will shine in the hunters as well. We are excited by the potential of his movement for dressage, and we believe his offspring would have the versatility and stamina to make fantastic event horses.
Jaguar van Paemel Stud Fees 2020
$2000 for fresh cooled semen: Payment will be half due ( $1000.) up front, and then half due ($1000) when your Jaguar foal stands and nurses.
$1000 for frozen semen. Complete payment will be due up front.
Special discounts are available with frozen semen only, for Hunter Derby and Grand Prix mares.
Shipping and collection costs are extra, and are handled by Santa Lucia Farm in Santa Ynez, California. For cooled semen, shipping and collection cost is $350. For frozen semen, shipping and collection cost is $650; additional fees may apply. Reach out to Santa Lucia Farm for more info about these costs.
The Alamo Pintado Equine Medical Center in Los Olivos [Solvang], California can also ship semen for Jaguar, if you prefer to work with them. Please contact them for details.
Breeding Contract. Please click here for Jaguar's breeding contract for full details (available in October).
Jaguar's health is solid evidence of his good genes: In Europe he competed in more than 100 FEI jumper classes, but he flexes perfectly and is correct in every way.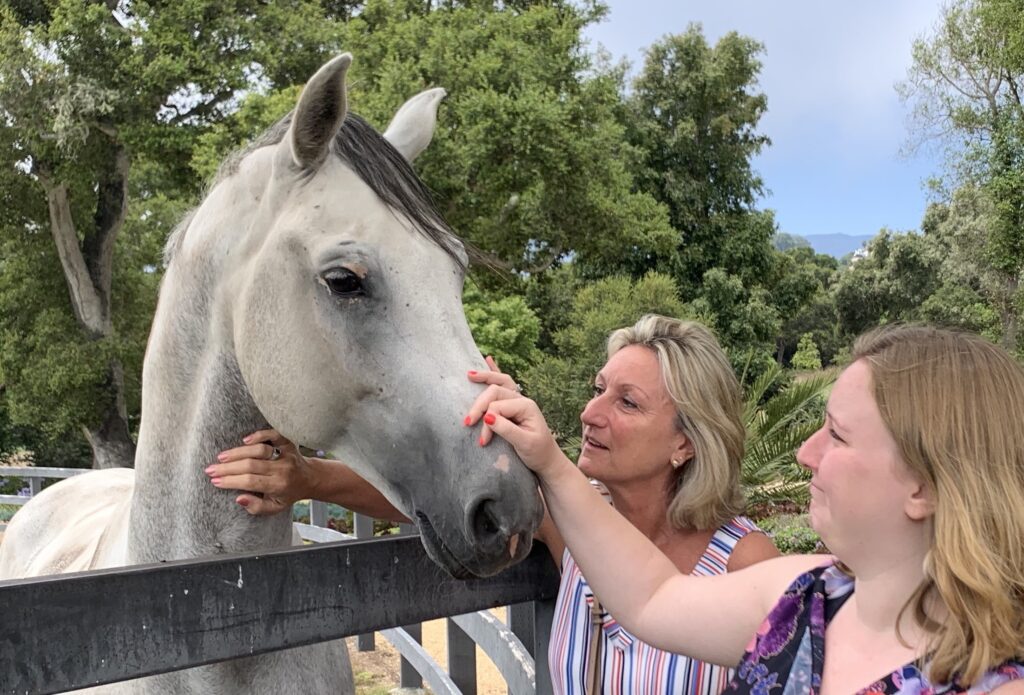 " We actually didn't have Jaguar vetted before we bought him. We knew the family of Stoeterij Paemel, and we trusted them a hundred percent," said Geri Bidwell. "If we had not wanted to keep Jaguar, or if — for any reason — it did not seem like he was a fit on our farm — then they would have let us put him on a plane back to Belgium."
Jaguar arrived sound, and initial x-rays by Dr Steve Goss, showed "perfect joints." (The films were then sent to a second Board-certified radiologist for his opinion as well.)
Next, Jaguar was thoroughly vetted by Dr Mark Rick of the Alamo Pintado Equine Medical Center. "We are pleased to say that the report is excellent." Click here to view the summary letter from Dr. Mark Rick. Jaguar's x-rays are available upon request. His tendons and ligaments look good. He has great feet, with nice cups underneath them. His neck and spine are flexible, with excellent spacing between all of his vertebrae.
The only surprise we found was a bad tooth ! An X-ray of Jaguar's jaw did reveal one subsurface wolf tooth in the left side of his mouth. The dentist said it was easy to miss because nothing had come through the gumline. "It may have conflicted with the bit when riders pulled back on Jaguar's reins to shorten his stride," said Geri Bidwell. The tooth was removed.
Please click here visit Jaguar's listing on the Warmblood Stallions of North America website, along with many other stallions available to breeders in North America!
Some Breeding FAQs about Jaguar
These questions were asked of Jaguar's breeder in Belgium, Luc van Eeckhoudt and Karin Verdeyen of Stoeterij Paemel. They also bred his sire Cicero Z van Paemel. We thought their informed responses might be helpful to others.
What is the difference between Jaguar van Paemel and his sire, Cicero Z van Paemel?
Jaguar is the luxury version of his father.
Does Jaguar add length (longer back and longer legs)?
Jaguar adds longer legs.
Does Jaguar need a mare with blood or does he add blood?
Jaguar adds blood.
Does Jaguar add size and bone?
Yes.
Does Jaguar need a mare with a good mouth?
Jaguar has no specific problem with the mouth.
Does Jaguar need the mare to be good in the head or can you bring him difficult mares?
It is never recommended to breed a difficult mare – but the question is what is difficult? You should never assume that the stallion will solve everything.
How are Jaguar's foals?
They are as beautiful as their father; they are very smart and athletic.
Do the offspring of Jaguar have any issues with OCD?
No specific problem.